These guys always win the road-eos.... I am beginning to believe they have a secret underground training facility.
Chestnut Ridge Van #W259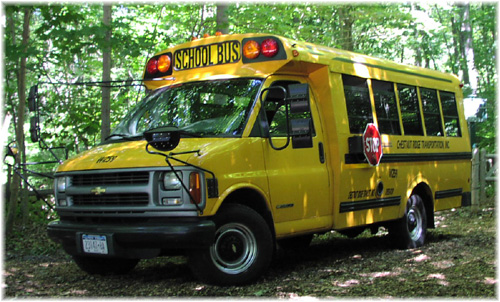 1999 Bluebird (Girardin) Chevy, 20 Passenger

I was sitting in this van parked at the furthest corner of the Maritime center one day and these random people drove all the way over, went around the van real slow and were like "oooo, looks at that bus, That's a nice....you have a nice bus!" and then they drove away and went to go see the fish. I guess you had to be there. It really was funnier in person. Oh well. Made my day. :-P



W259 interior

Chestnut Ridge Van #W210


1993 Corbiel Ford

I used W210 for the first part of the summer 2004. Some of the kids on my teatown run named it "Garfield", cuz he's kinda old, had black stripes, and needs his coffee (Ether=coffee) to get going in the morning. They were very upset when Garfield was traded in for a more "user friendly" bus. (W203, coming soon maybe)
Chestnut Ridge Bus #54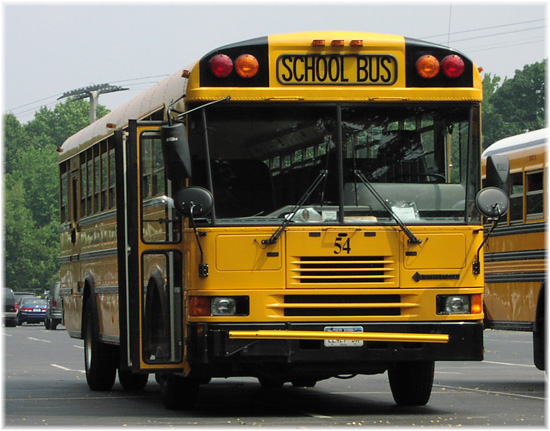 2000 Amtran International FE at the Bronx Zoo.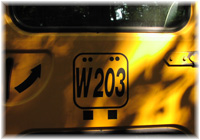 Took me 2 years to notice the bus number was inside a "little bus".
Chestnut Ridge Bus #203
1994 Ford Carpenter (corbeil) With A/C Baby!!!