Hmmm....Think it would float?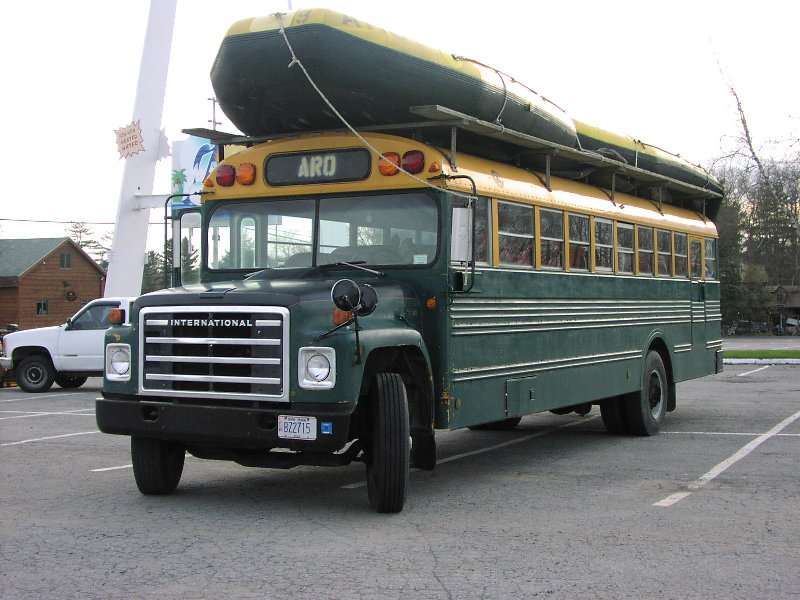 80's carpenter international
Random buses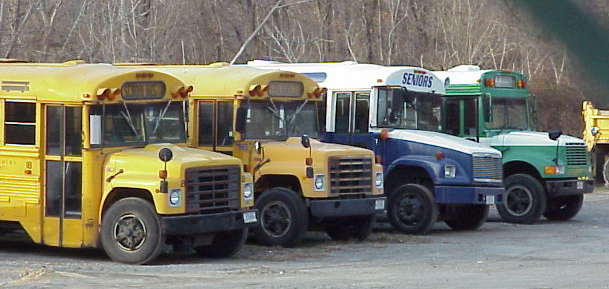 I found these hidden in a back lot off 9A near Indian point.
Canadian bus in baldwinsville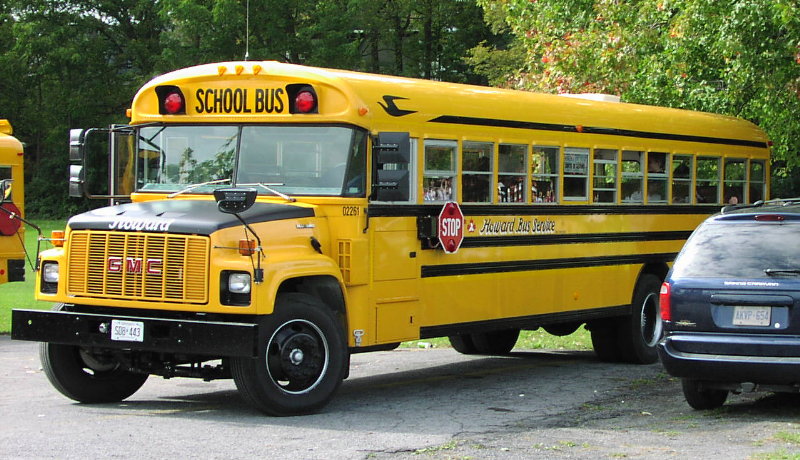 GMC bluebird, looks to be around a 2000
All of these photos were "drive-by pictures", so if I'm wrong about the age, make, model or sex of the bus let me know. :-P
Old Laidlaw bus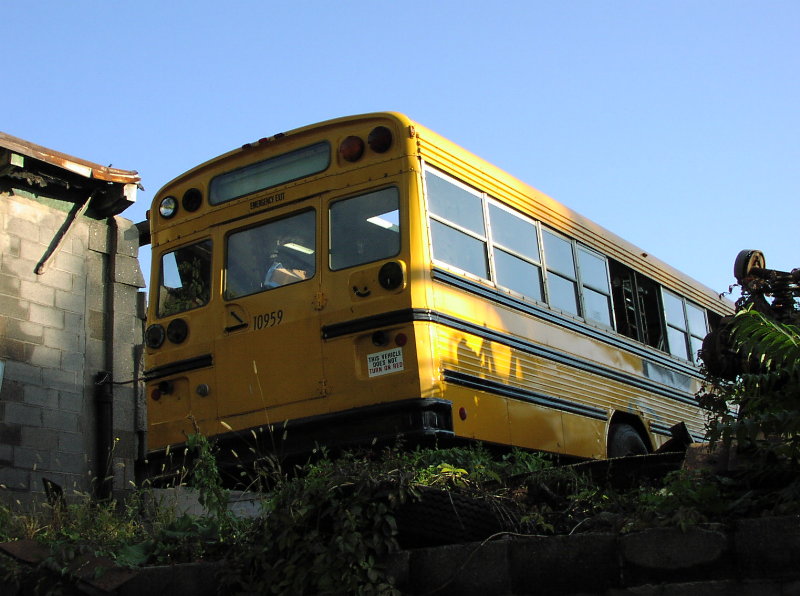 1989 Wayne International in a Syracuse Auto Parts yard
Laidlaw ran all of the school buses in Syracuse for 14 years until 1995 when the district put the contract out to bid. A&E bought some of the old Laidlaw buses, including 10984, the "sister bus" to this one (10959), which I guess got sold and is being used for parts. 10984 was last seen at A&E's Poughkeepsie yard in the winter of '02-'03.
Church bus spotted on Westcott St in Syracuse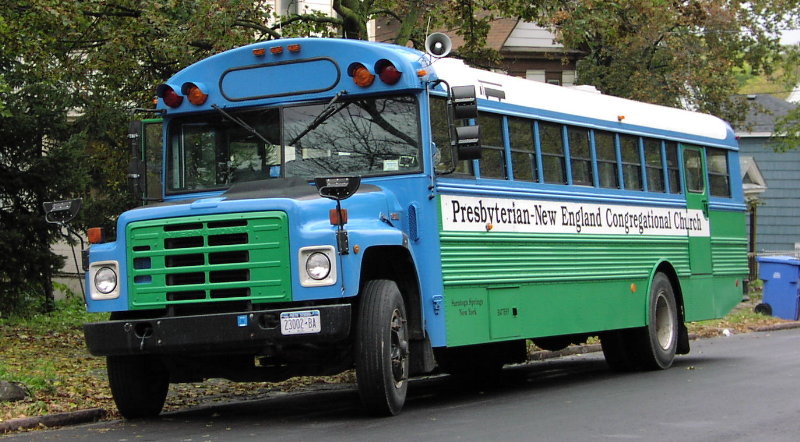 80's Thomas international with newer mirrors? ....hmmmm
At a Thomas dealer in North Syracuse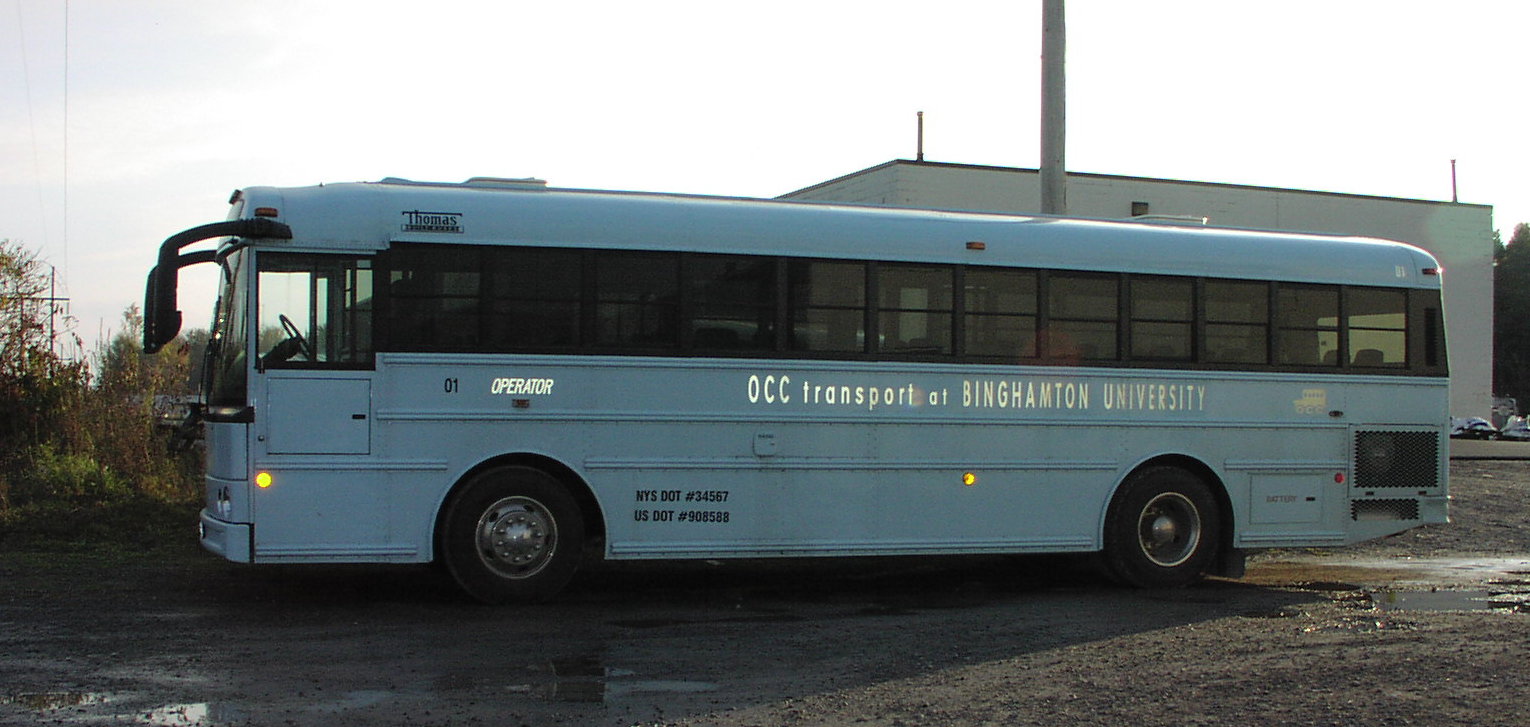 Thomas Saf-T-Liner HDX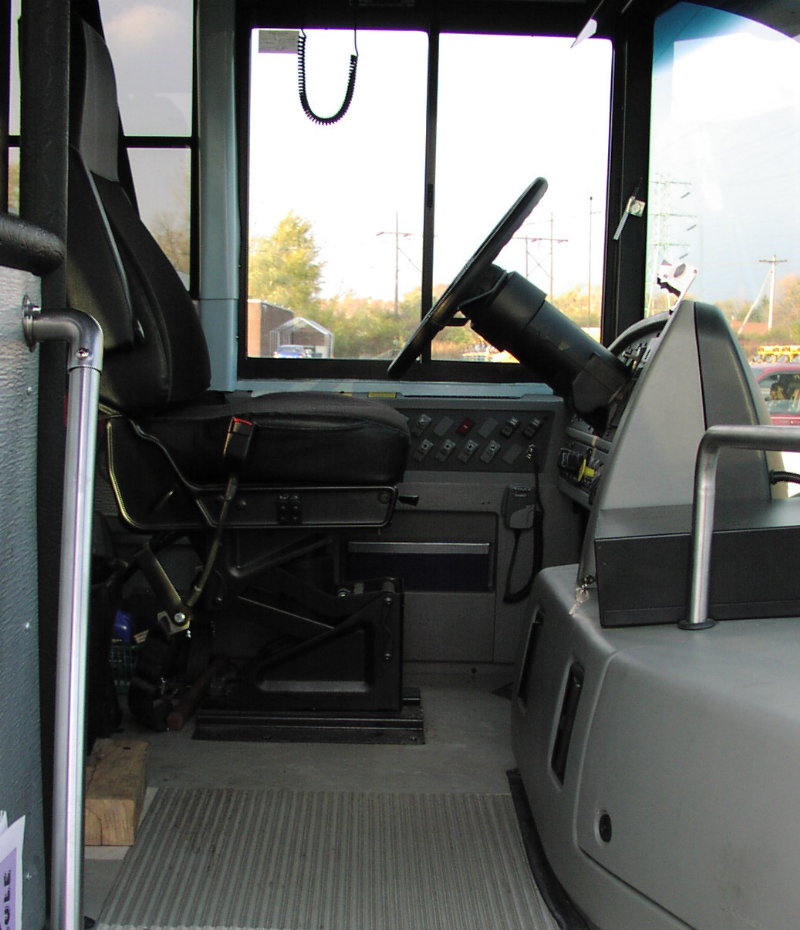 Entrance to the bus above
Storage bus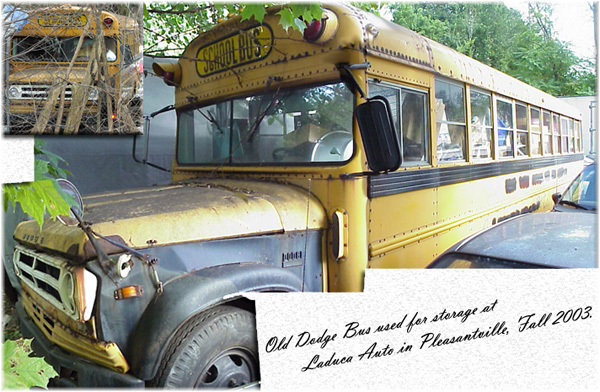 Late 60's/Early 70's Thomas Dodge?
Old Bus at Chestnut Ridge Yard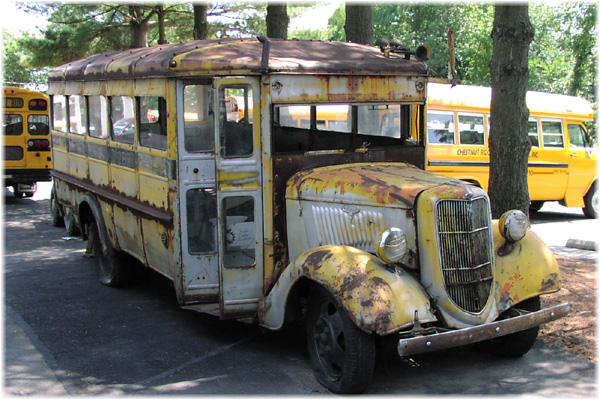 30's Wayne Ford
Lying around on the Northside of Syracuse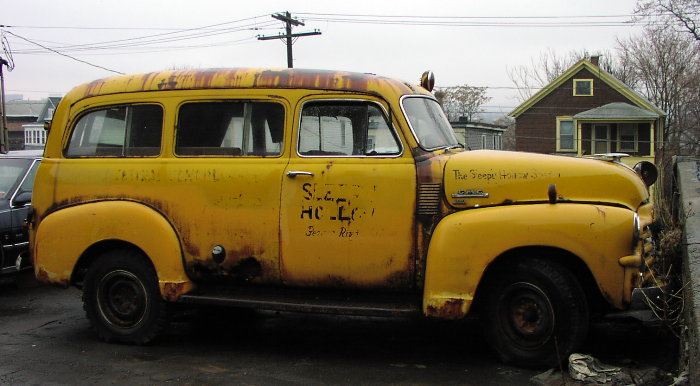 1954 GMC Suburban
Update! I got an email from the owner of this vehicle, small world! It is a 1954 GMC suburban that was used to transport students in the Beaver River CSD before becoming a personal vehicle in the thousand islands region of NY. More information on this vehicle can be found at the link below!