TNT #496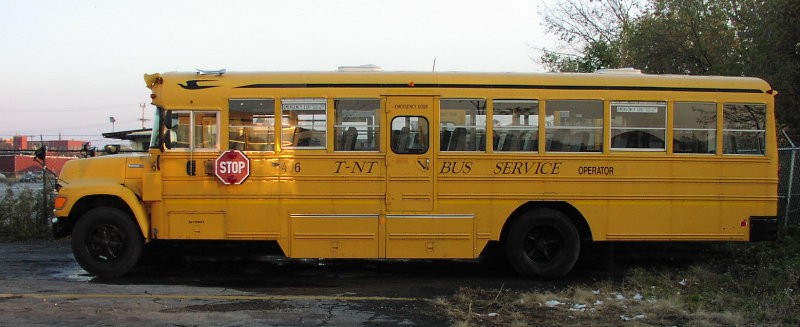 Mid 90's Bluebird Ford
TNT does the majority of Normal Syracuse city school runs. The fleet is composed almost entirely of Bluebirds, most of them TC/2000 FE buses.

TNT #417


1989/1990 Bluebird TC/2000 on Westcott

TNT #523 on State Street


Took this pic a long time ago I THINK it was a GMC Bluebird.