I remember playing softball against Clarkstown in High school and it seemed so far away. Not really though, just across the river. Thanks Lee for the pics!
Clarkstown Bus #135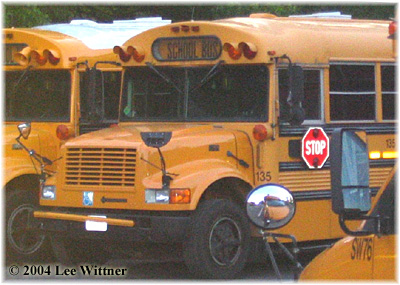 1994 Thomas International

Clarkstow Bus #135 Rear


DT466, AT545 Allison Automatic, & Wheelchair Lift

Clarkstown Bus #185


2005 IC CE

Clarkstown #185


DT466E, Allison 2000 Tranny

Driver's area #185


Air door, Air seat.